Welcome to Larry Wright Music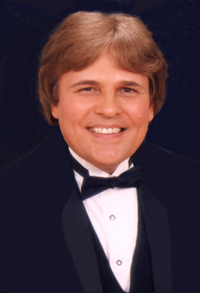 I specialize in composing and arranging music in the barbershop style and SATB secular and sacred choral styles, and also offer extensive libraries of vocal "learning trax" for well over 1,000 charts arranged by myself as well as over 100 other arrangers. There are libraries for both men and women which I've recorded in my professional home recording studio over the past 25 years. I also continue to specialize in recording high quality "custom" vocal "learning trax", with the women's "trax" now being recorded by my very talented daughter, Ashley. My equally talented son Chris helps me record the men's "trax."
I have composed and recorded fully orchestrated instrumental accompaniment tracks for several of my barbershop arrangements, some of these being performed by choruses like the Rich Tones, Alexandria Harmonizers, Spirit of Syracuse, Pacific Masterworks, and other groups. I also continue to compose and orchestrate "big band" as well as symphonic orchestral scores to accompany various groups, including the Rich Tones Chorus performing with the Dallas Symphony Orchestra.
IMPORTANT! BEFORE ATTEMPTING TO NAVIGATE THIS EXTENSIVE SITE PLEASE CLICK HERE
---
To use the search engine, choose a category from the drop-down below and click start. You will then be able to enter keywords to help narrow down the results. You can also use the categories menu on the left of the site.
Please note that top level categories may take several seconds to load due to the large amount of products in them.
---
---
"Buy One Combo, Get One FREE!"
IMPORTANT: Be prepared to select your second (FREE) arrangement/learning trax combo when purchasing a combo. All items must be ordered at the same time.
---
I have thousands of FREE 1 minute audio samples of ALL available learning trax from my arrangements as well as 100 other arranger's music. You may immediately listen to any of these simply by clicking on the song title on the Sample Demos Page.
I don't send out music for previewing. However, you have 3 alternatives to preview my arrangements.